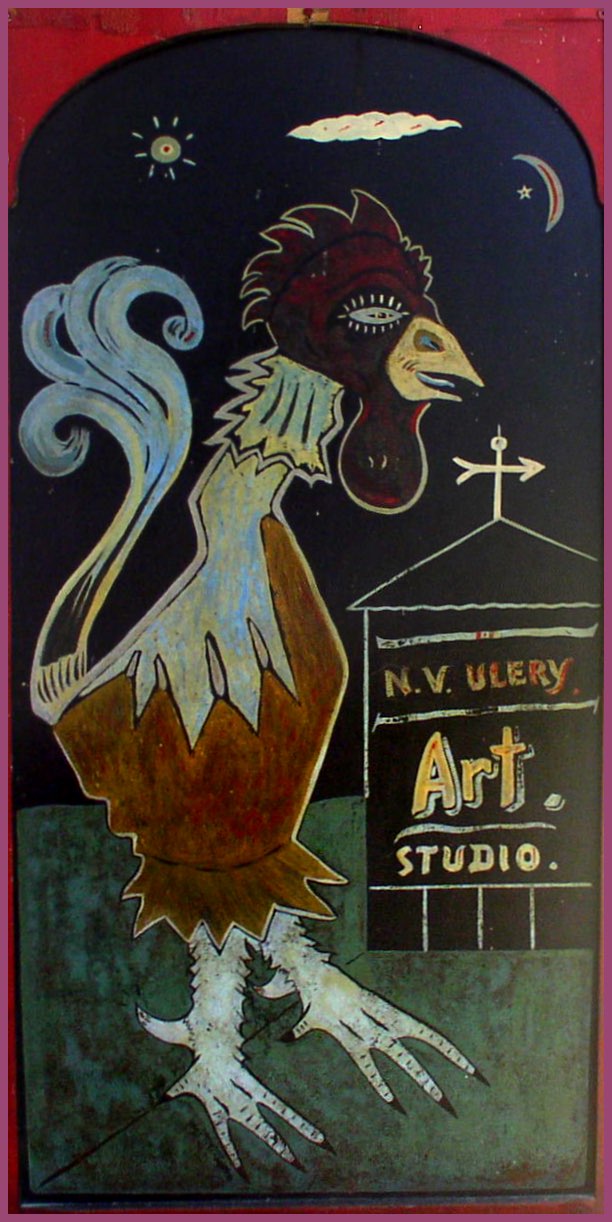 Norman Vincent Ulery
Red Shed Studio primarily features the original works of Norman Vincent Ulery. Also included are works from a few other artists.
Ulery was an artist and illustrator from the 1930s in Hollywood, CA through the 1970s in Brown County Indiana.
Ulery's is not your typical Brown County art, but rather, abstract, surrealist, and thought provoking.
Welcome!
For many years this tin sign (pictured, right) was hung, in all kinds of weather, on a tree next to the driveway of Vincent Ulery's house on the Jackson Branch Ridge Road, near Nashville, Indiana.
The unique painting, including the artist's oft-used symbolic "Eye of GOD" (within the head of the bird in this instance), drew much comment from those who stopped in to see the artist and his works.
Today the tin sign is among the many works in the studio.
Red Shed Studio is located in beautiful Brown County Indiana, just outside Nashville.